In an industry that is littered with questionable claims and confusion as to test results, ambiguity of product performance and just what all the jargon with security doors and windows means:
We believe it's not what you say, it's what you can prove.
Recent tests prove that Panther Protect security doors and windows go far beyond the claims of leading competitors to bring you standards that they say is the fact but actually failed to reach. The ingenious simplicity in the mechanics of how the mesh is held in place is the secret to making this product so strong and so affordable…In fact it is "One of a kind with no equal"!
Extensive testing
The Panther Protect security system has undergone extensive testing to bring you a new standard in home security. While many security companies promote benefits that they can't prove, or will not produce any documentation to substantiate their claims, we value the information we give to our customers and offer complete transparency on test results and performance information. For this reason all our test reports are available upon request via our registration form below.
All Panther Protect security testing is carried out by an independent NATA accredited laboratory. After extensive testing for Impact (AS 5039), Corrosion (AS 2331.3.1) and Knife Sheer (AS 5041), our security doors not just passed, but far exceeded all relevant Australian Standards. They also meet the requirements for Bush Fire (BAL 1,2,3) and Cyclone Prone Areas (Debris test)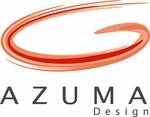 Our security door and window tests were performed by Azuma Design and included
Dynamic impact
Jemmy
Knife shear
Salt spray
If you want to be certain that your security door offers you uncompromising safety, choose a product that proves it.
Contact us on 1300 91 26 91 or fill out our contact form to get in touch with a dealer in your area.